City information
Koper (Italian: Capodistria) is a city in southwestern Slovenia, with the other Slovenian coastal towns Ankaran, Izola, Piran, and Portorož, situated along the coastline, in the Istrian Region, approximately five kilometres from its border with Italy. Having a unique ecology and biodiversity, it is considered an important national natural resource.
The city's Port of Koper is the major contributor to the economy of the eponymous city municipality. First established during the Roman Empire, the port of Koper has played an important role in the development of the area. It is among the largest in the region and is one of the most important transit routes for goods heading from Asia to central Europe. 
The municipality has 47,539 inhabitants. The city of Koper is officially bilingual, with both Slovene and Italian as official languages. Actually, talian was once the main language in the town, spoken by 92% of the population in 1900, but this number decreased sharply after Slovenian Istria was incorporated into Yugoslavia in 1954 and many ethnic Italians left the town. Today, Italian is mainly used as a second language by the Slovene-speaking majority. Koper has a humid subtropicacal climate.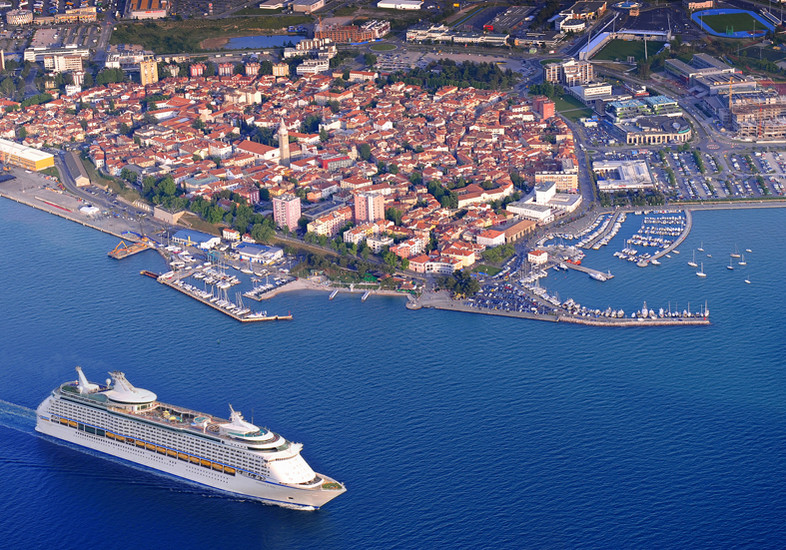 Link to a special street view of the town