Dear participants,
It is my pleasure and privilege to address you on behalf of the University of Primorska and welcome you to the European Universities Championship in Water Polo and Beach Volley! 
The goal of the University of Primorska is to contribute to the development of a knowledge-society and to pass on the initiatives shaped in the fo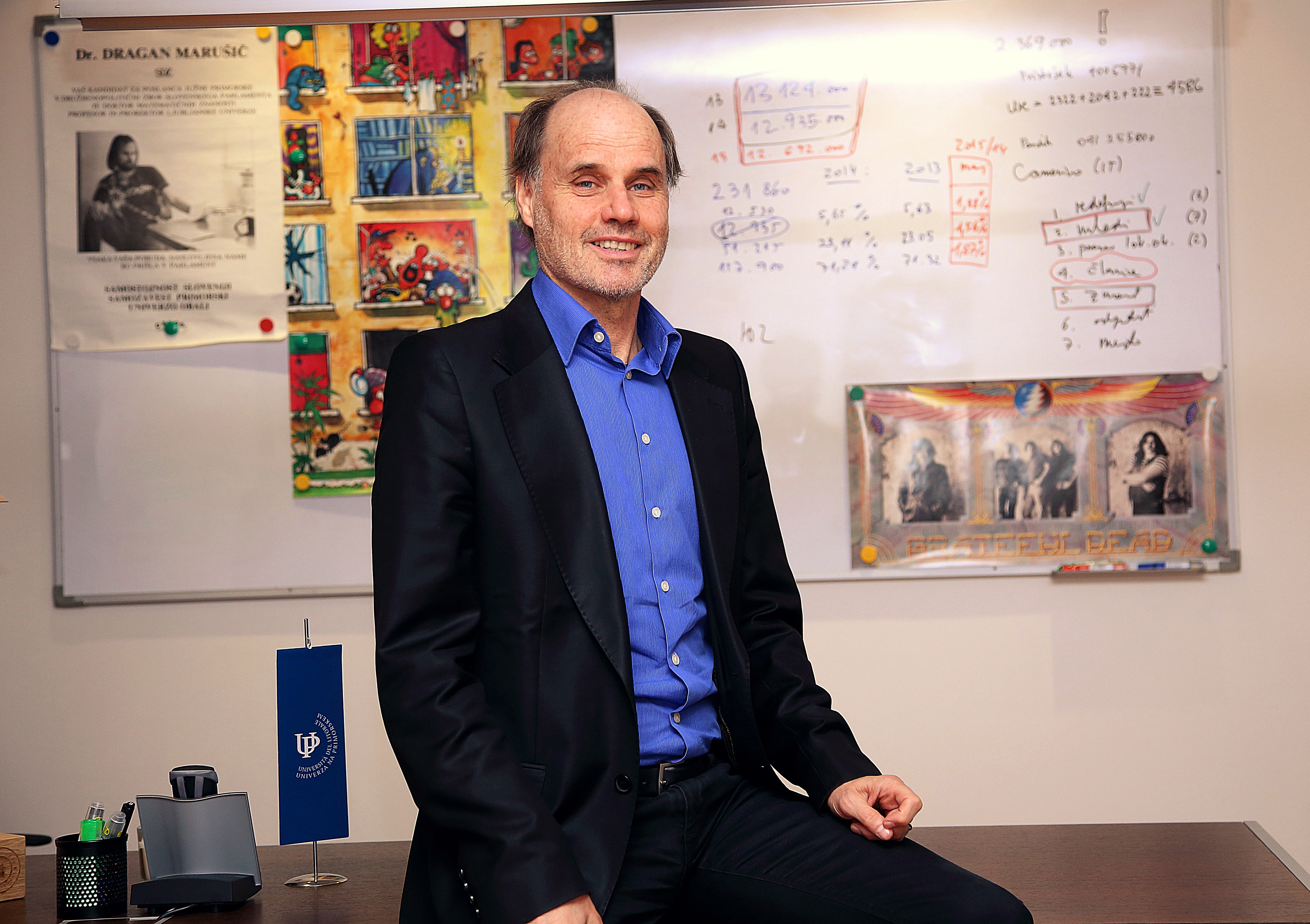 cal point of the Mediterranean and Central European world to the international university world, thus contributing to the sustainable social development of the local and wider regional environment. At the University of Primorska we are well aware that sport is a relevant factor in the quality of student life.
Education is a way to gather knowledge and improve academic skills, whereas from sports students gain the qualities of leadership, sharing, tolerance and team spirit. The healthy competition and positive spirit help students achieve their goals in their career with ease.                                                                                                                                                                                                                  Photo: Zdravko Primožič, FPA
As sport plays an important role at our university, we are extremely honoured that we have the opportunity to host such a significant event here in Koper. I wish you every success in the competition and a very pleasant stay!
Prof. Dragan Marušič, PhD, Rector of the University of Primorska (UP)
Distinguished friends!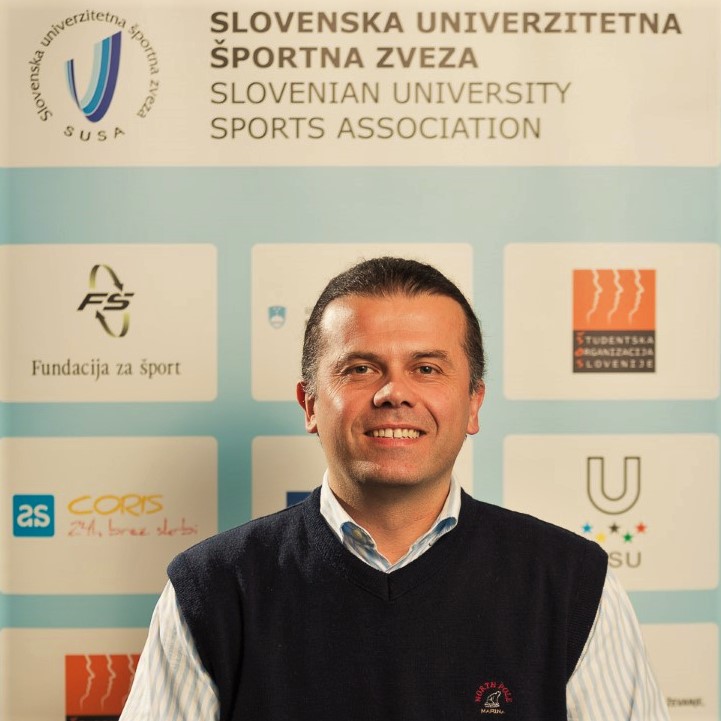 We are extremely honoured and pleased to organize EUSA universities championships in Slovenia, in the lovely city of Koper. Slovenian University Sports Association (SUSA) is one of the most active EUSA member, regularly participating in the EUSA events and organizing championships in Slovenia.
SUSA already welcomed participants in EUSA European Universities Championship in Badminton, Basketball, Beach Volleyball, Futsal, Handball, Golf, Volleyball and in FISU World University Championship in Futsal and Table Tennis.
We are really happy to welcome students from all Europe, and to give them a taste of our culture and tourism, and to guarantee them high level university competition in Beach Volleyball and Water Polo. I am sure Koper, with its coast and Mediterranean climate, will be excellent host of these two EUSA events.
I wish to all participants of the European Universities Championship in Water Polo and Beach Volleyball a pleasant stay in Slovenia and a great time in Koper. All the best!
Mag. Patrik Peroša, president of Slovenian University sports association
Dear sportswomen and sportsmen welcome to the University of Primorska!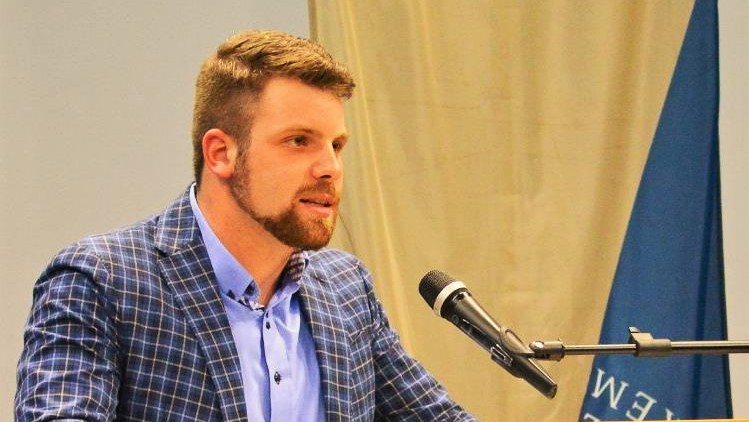 The Student Council of the University of Primorska and the University of Primorska invest heavily in student recreation and university sports, which is why we are even more pleased to host the European University Games in volleyball and water polo.
As students and sportsmen in one, I believe that you have to adjust to and relinquish a lot of things in life, which is why you are role models for us. You never surrender, you are continuously fighting and strengthening you personality virtues and you know that after the defeat, comes the victory.
I want you to feel at home in our university and to take a new experience in life with you when you leave.
Gregor Gulič, president of Students council of University of Primorska
Dear students, dear participants!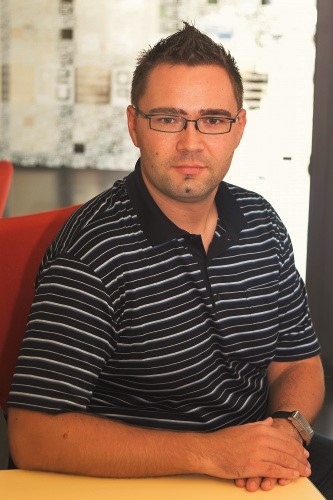 Please let me give you a warm welcome on behalf of the University Sport Association of Primorska (USZP).
I am honoured that USZP has a chance to organize an EUSA European Universities Championship again, this time two championships at the same time. This is a a unique organizational challenge which I believe USZP organizational team will handle successfully.
USZP had already successfully organized numerous international championships, some of them under EUSA flag: European Universities Championship in Basketball (2002, 2015), Beach Volleyball (2005), Futsal (2007) and European Universities Water Polo Cup (2017).
The Organizing Committee of the European Universities Championship in Beach Volleyball and Water Polo together with its partners, as the City Municipality of Koper and the University of Koper, are doing its best to make a remarkable event and to welcome you under best possible condition in Koper.
Dear friends, I look forward to seeing you all in our beautiful coastal city of Koper!
Sebastjan Kokl, president of the Sport Association of University of Primorska (UŠZP)
Dear Friends,

I am happy to greet you at the 1st European Universities Water Polo Championship in Koper, Slovenia! 
On behalf of the whole EUSA community, I would like to express my gratitude for inviting European student-athletes here. It's a wonderful occasion to be together and experience the beauty of sport. I am pleased to see so many sport lovers, who share values of fair play, equal opportunities and education, promoted by EUSA.
European Universities Championships 2019 organized in 23 sports make it possible for student-athletes to get to know each other and challenge their skills in a friendly atmosphere. During such events we do more than just sport – we broaden our horizons, get to know other cultures, we promote healthy mind in a healthy body.
Being an organizer of such an event is challenging but rewarding. I know it's a hard task, and I want to express my appreciation to the Organizing Committee and its partners for the great job they have done. And of course, my gratitude to the authorities for their auspices of this event.
I believe that this Championship will bring the participants positive experiences and good results. I am sure that the athletes will compete in a fair play manner, respecting the rules and their opponents and please the spectators with their performance.
I hope you will enjoy your stay, your achievements and your time spent in Koper!
Good luck!
Adam Roczek, EUSA President