The first match of the second day of the EUC Water polo Koper 2019 was won by the Budapest Business School (Hungary) with a very large margin against the University Ss Cyril and Methodius from Skopje (North Macedonia). The advantage was raising and raising since the beginning of the match, and at the end - the result was 32:0 (10:0, 9:0, 8:0, 5:0)!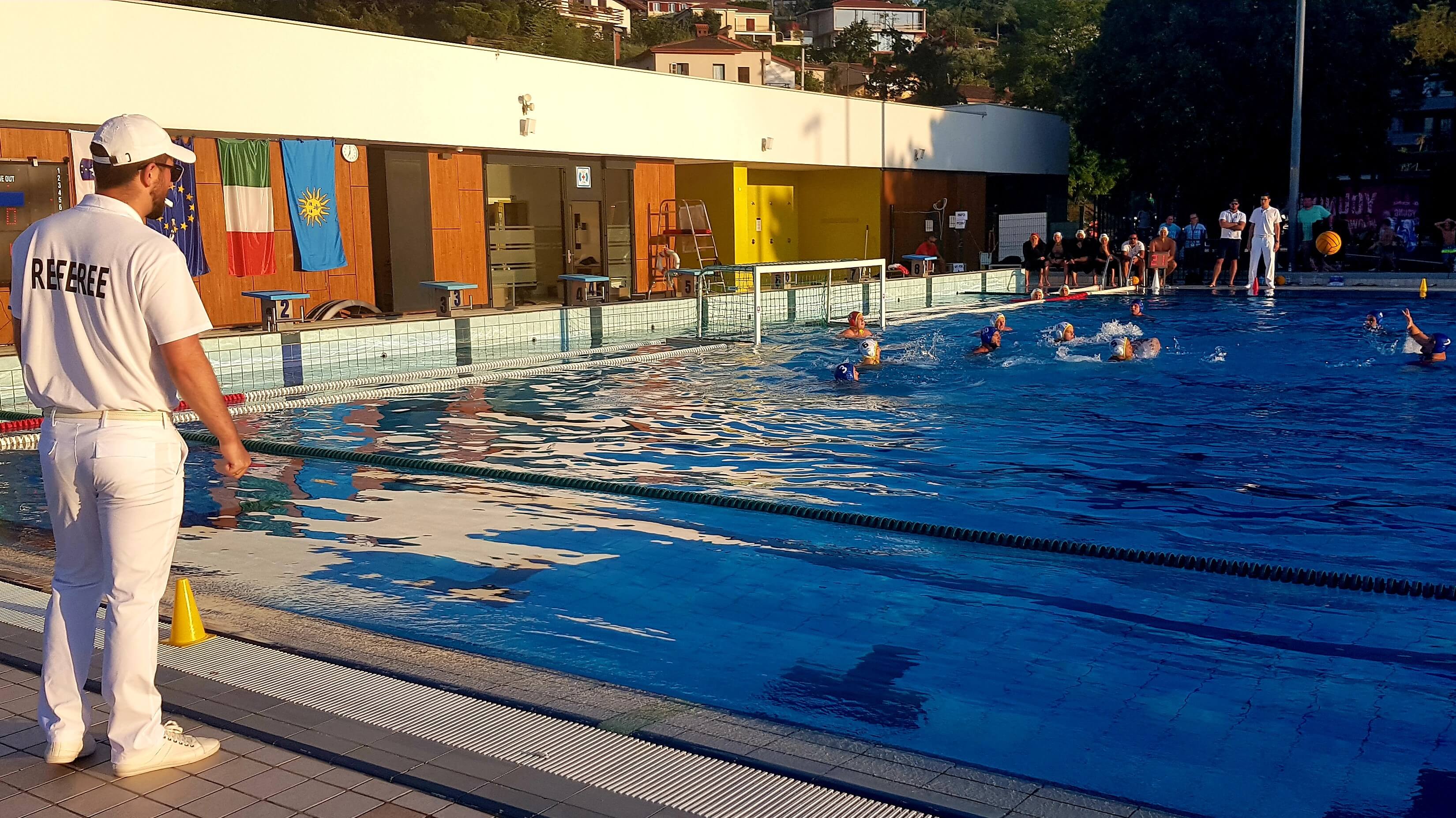 It is very rare, that a team, even with a clear quality disadvantage difference, scores absolutely no goals. But the Northern Macedonian team was also unlucky, since, as in the Cup in 2017, also hosted by Koper, got also some injured player during this match. Nikola Tomovski tries anyway to cheer up the mood of the team: "We will win the next match, we will surprise everyone!"
Budapest Business School's coach Mr. Akos Balint: "It was a good warm up for us, but our first thought is to respect the other team. The next match will be more difficult, tomorrow we will see. Our objective is to win the Championship. The Polish and the Slovenian team look competitive - they have skilled players, we saw them during the trainings and during the matches".
The Hungarian in fact introduced the second match of the day with his words. And he was right, because the second match was though, with some tension and a big turnover. At the end the University of Technology of Lodz (Poland) defeated the University of Primorska (Slovenia). The final score was 13:7 (0:3; 5:0, 5:3, 3:1). So the home team started well, but then the Polish guys showed their real strength.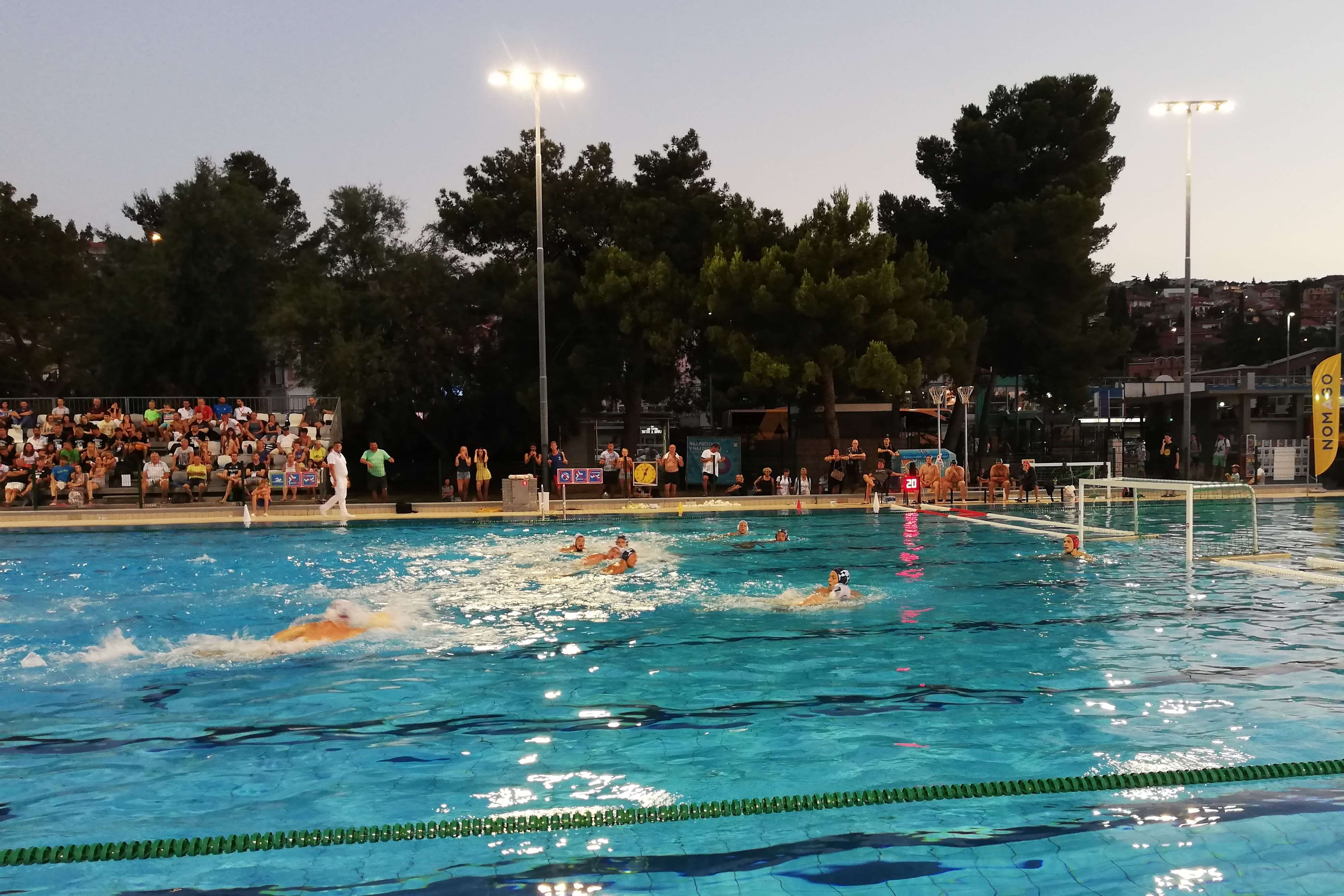 Nikita Chuprina, University of Lodz: "I am satisfied with the game, we fulfilled our goals as a team: the main one was defense and then attack. We did a good job and we're happy. We came here to reach for a gold medal, we were practicing hard for that. What else I can say: big thanks for the team."
Mattia Sponza, University of Primorska: "The score of the first quarter could be worse for us. Then, in the second, we lost one of our best players. Therefore we were lost for over a quarter, then both teams made mistakes, but the final score is fair. Now we have one day to put our head together, to reorder our ideas, to train properly and be ready to restart playing. In front we have three though games: the level is good, all the teams are competitive and well prepared, you can see that they have many trainings and that can play well".