The first European University Water Polo Championship was successfully completed at the Žusterna summer Swimming Pool. Maybe for some It was a surprise, but the team of Lodz University of Technology after a high quality duel beat the Budapest Business School team with 12:9.
After the Friday evening storm, which interrupted the second match of the 5th competition day, the organizers moved the Saturday's program for two hours in advance and this was their best decision of the week. Because even on Saturday, just a few minutes after the end of the finals and the final ceremony, another severe storm hit the region.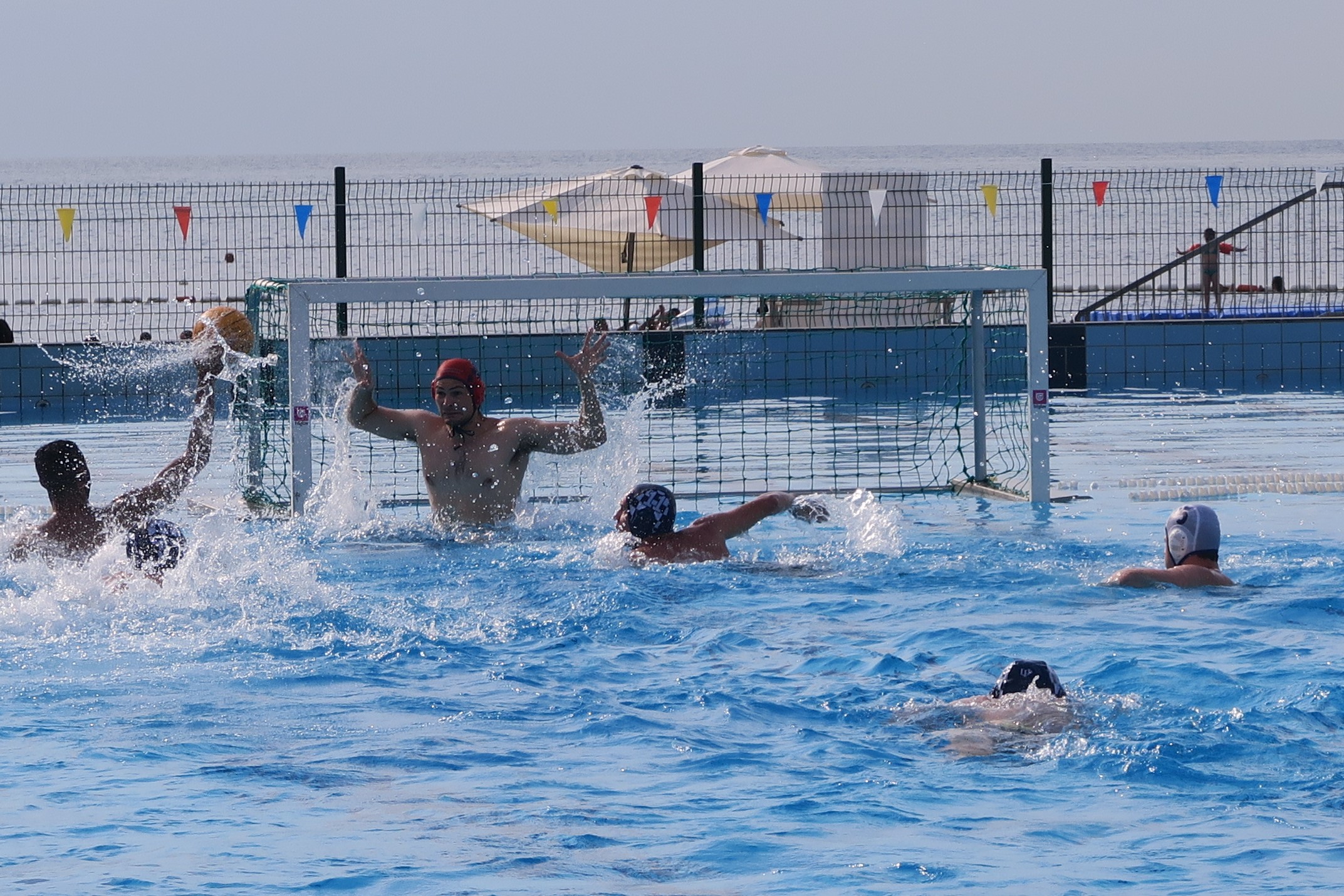 The Water Polo players of the University of Primorska and the players of the Rhine-Westphalia Institute of Technology Aachen opened Day 6 of the competition with the final for the third place at the Žusterna venue. At the end, the bronze rejoiced the Germans who won 12:5 (2: 2, 4: 2, 4: 0, 2: 1). This time the Slovenian team had only two players on the bench, so it could not match their opponents equally. The University of Primorska team played well in the defense, but there was a lack of precision in the attack, and the decisive difference was finally made by successful German counterattacks.
In the grand final of the championship the teams of the Budapest Business School and Lodz University of Technology met. The Poles started the game ambitiously and quickly got a three goals advantage, but the Hungarians, who were considered the biggest favorites for gold medals, of course did not surrender. They responded well and soon the result was tied (6:6).  Nevertheless, then the Poles prevailed in the last quarter - with the help of their excellent  goalkeeper. The final result was 12:9 (5:2, 2:4, 2:2, 3:1) and all the Polish Water Polo movement was delighted to celebrate one of the greatest successes ever.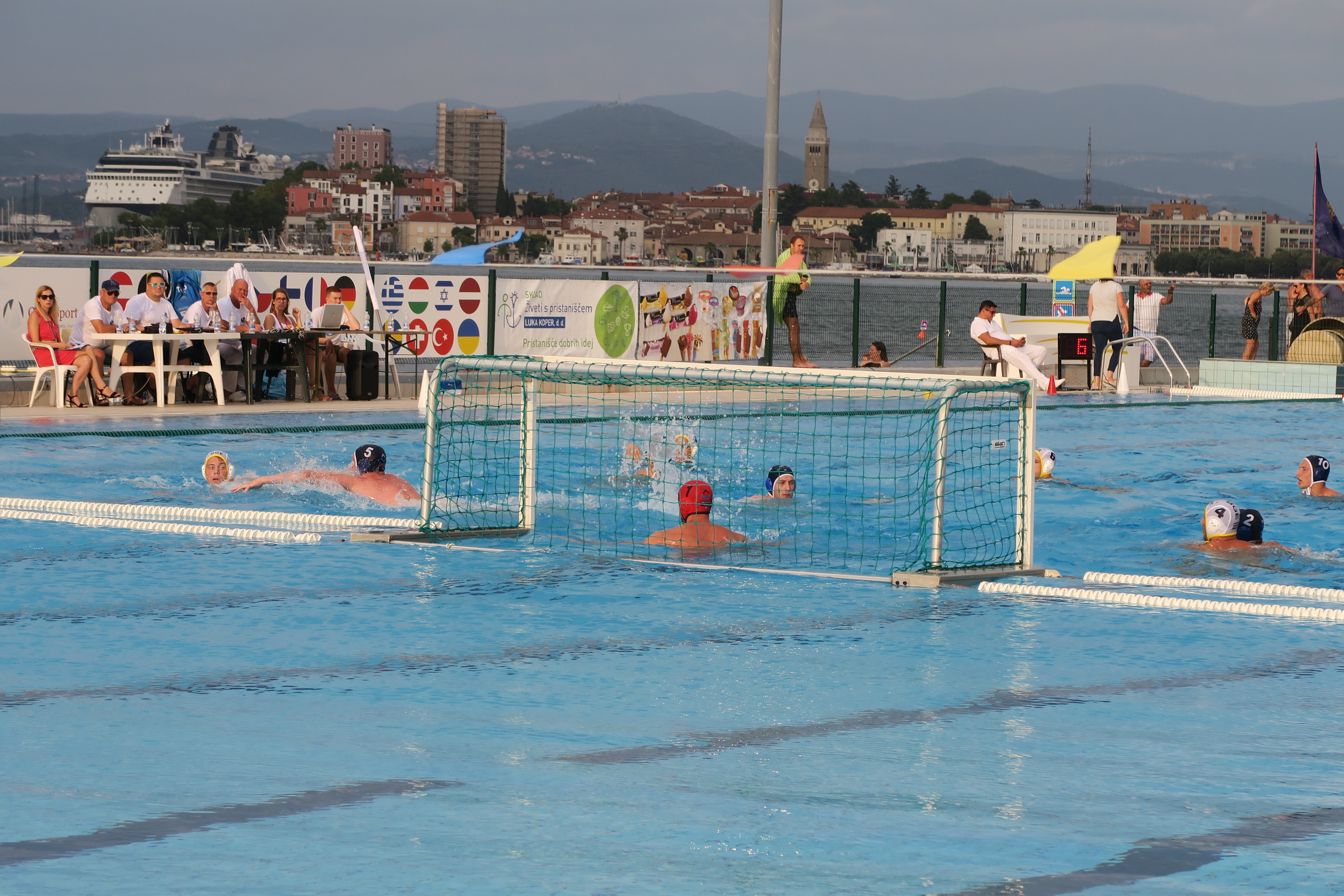 Edward Kujawa, coach of the Lodz University of Technology, said after the traditional jump in the pool: "My players were not scared of the Hungarians. On the other hand, our opponents were too confident at the start of the match and in fact they probably lost the match because of that. We were constantly calm, cold-blooded and focused. Our goalkeeper was fantastic, we played smartly and deservedly won."
The double European University Championship hosted by Koper last week ended with the medals ceremony. The present will remain in memory as a varied, exhausting but mostly enjoyable experience. The final speech of the EUC was from EUSA Executive Committee Bruno Barracosa who thanked everybody for their efforts and announced the 2021 EUC in Warter Polo, which will be hosted in Miskolc, Hungary.